When a buyer purchases multiple tickets, you can easily ask for the first and/or last names of all attendees using the custom questions features
Asking for additional names besides the purchaser
In your Zeffy dashboard, click on "My forms" in the menu bar.
Click on "Edit" next to the name of the form for which you want to add custom questions.
Go to the second section of your form, called the "Tickets" section. Scroll down just a bit until you see the "Form questions section".
Add questions per ticket: This type of question will be asked for each ticket bought.
If you add a question per ticket asking for the attendee's name, that question will be asked per ticket purchased (you will have the name of each attendee, even if multiple tickets are bought in one transaction).
💡 Answers to custom questions will also be displayed on the e-ticket.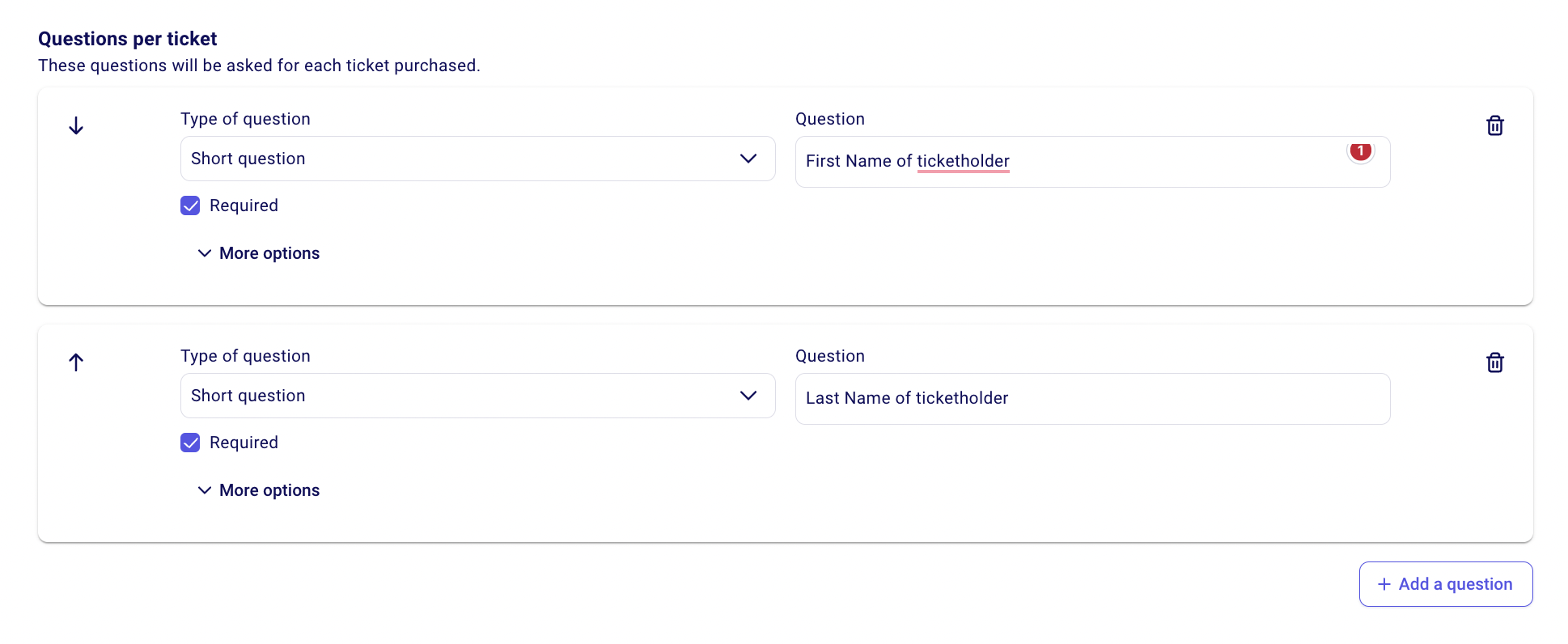 Where can I find this information?
In your dashboard, go to "my payments."
If you click on a specific transaction, a page will open to the right where you'll see the participant information entered at the time of purchase.
You can also see all this information at once by exporting your sales: ➡️