It's an opportunity to be rewarded for spreading the word about Zeffy in your network, while allowing more non-profits to access free, high quality fundraising technology.
Do you know organizations that could use a free fundraising platform? Refer your network to Zeffy and receive up to $150 per organization referred. Invite your contacts to join Zeffy with your unique invitation link, and receive CA $0.25 per transaction received by the referred non-profit, up to CA $150 per organization.
How does it work?
1. Find your referral link.
You will find your referral link in your Zeffy dashboard, under the "Referrals" tab in the left-hand menu.
2. Share with your network
Copy your link and share it with your network by email or through social media. The link leads your contacts to a Zeffy registration page, where they can complete the creation of their account.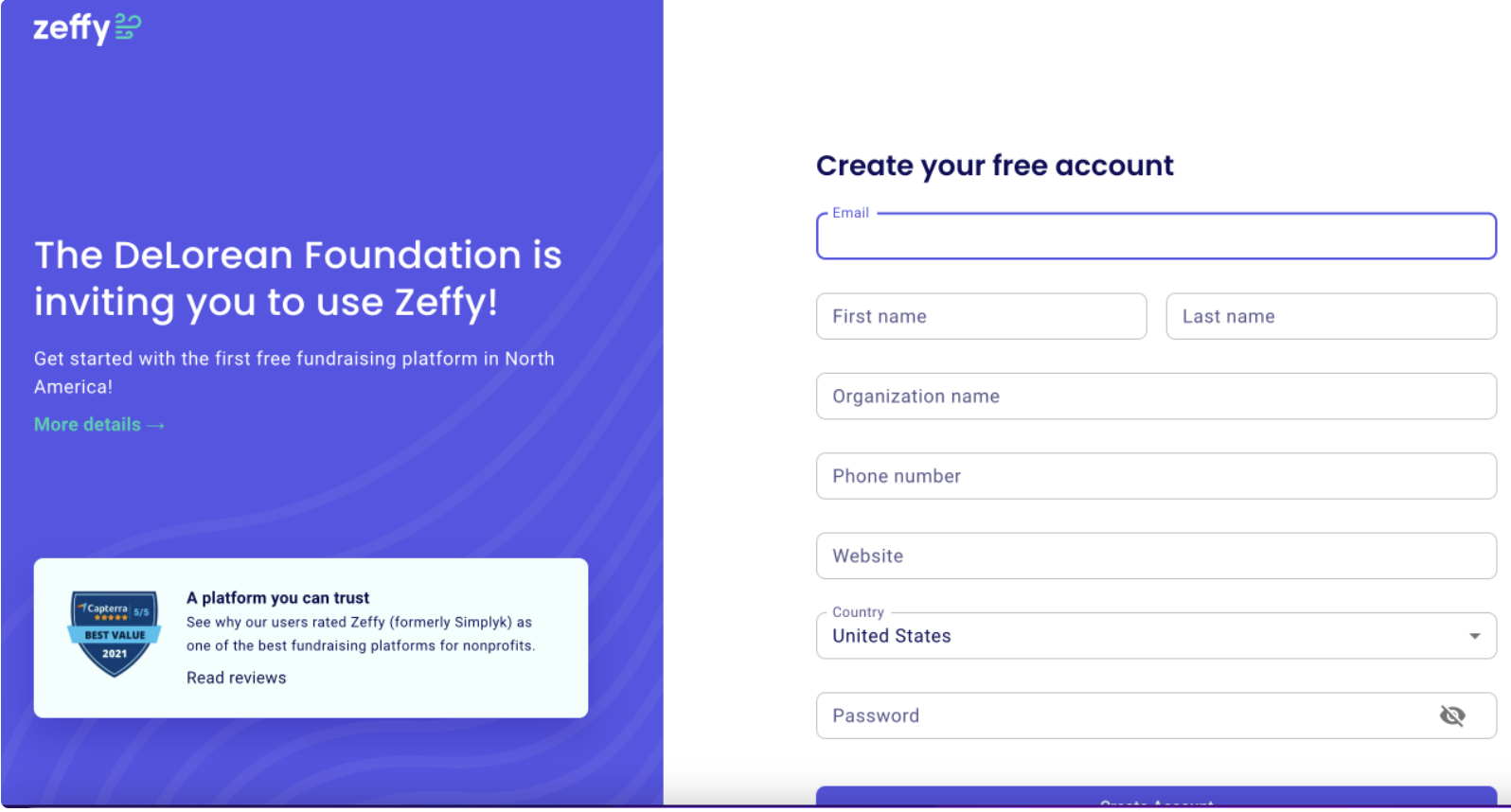 Whenever a new account is created via your referral link, they will appear under the "Referrals" > "My referrals" tab, so you will know who has responded to your invitation.

3. Receive your referrer rewards!
Each time an organization you referred receives a payment through their Zeffy account, regardless of the amount or type of form they are using, CA $0.25 is added to your balance, up to a maximum of CA $150 per organization referred. Your referrer rewards balance is paid to you once a month and is added to your regular payout. Find out how much referrer rewards you collected under the "Referrals" > "My referrals" tab.
❓Have a question? Email us at contact@zeffy.com or read the Zeffy Referral Program Terms & Conditions.