Donation forms and campaigns
How do I move a donation?
If a donor accidentally made a donation to the wrong campaign, you can easily move the donation.
To move a donation, please:
Go to "My payments" in your Zeffy dashboard.
Find the donation by the donor and click on the transaction. A page will open up towards the right.
Click on "more" in the top right and then on "move donation."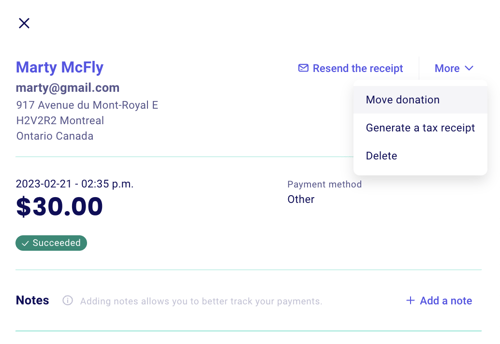 Select the team or campaign that you would like the donation moved to.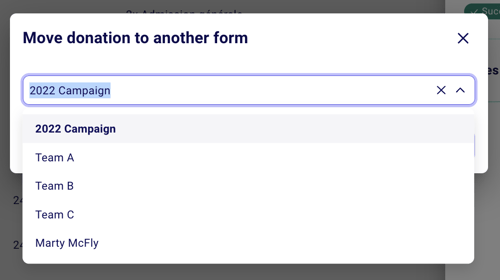 And you're all set! The donation will now be counted in the thermometer and show up under the page it was moved to. If you're checking the fundraising page, be sure to refresh the page just in case to see the adjustment.