You can translate donation forms and ticketing forms from English to French in Canada and from English to Spanish in the US.
English to French and French to English translations are available for Canadian nonprofits. English to Spanish translations are available for nonprofits in the US. To translate either your donation form or ticketing form: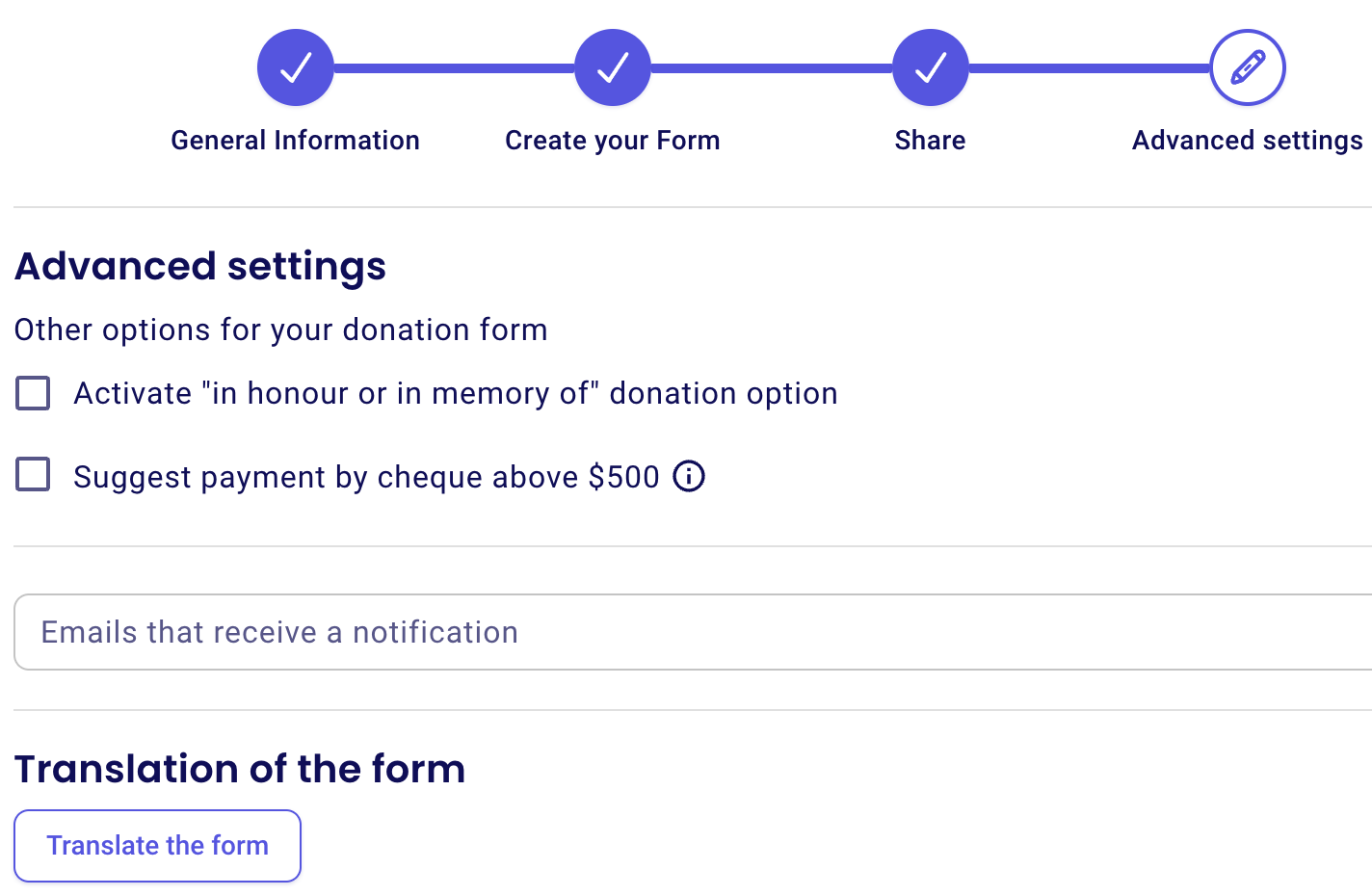 Log into your Zeffy dashboard on your computer.
Go to "Donations" > "My forms" or "Ticketing" > "My forms"
Click "Edit" next to the name of the form you want to edit and go to the "Advanced Settings" section of the form.
Click on "Translate the form". You should now have 2 sections of the form, one in English, and one blank.
Copy and paste the content in one language to the blank section of the form.
Click "Save". Your form should now be translated! The language it appears in for your donors will depend on the donor's browser language.