You can now easily email all your fundraisers directly from your dashboard.
If you are running a peer-to-peer campaign through Zeffy, chances are you might have to email your fundraisers with updates or instructions. You can now easily do this from your dashboard!
Go to "my forms" in the left-hand menu and click on "see forms" below the P2P campaign in question.
You will be able to see a list of all your individual participants and teams. Simply click on "new messages" to draft an email to all your fundraisers.

Customize your email to your fundraisers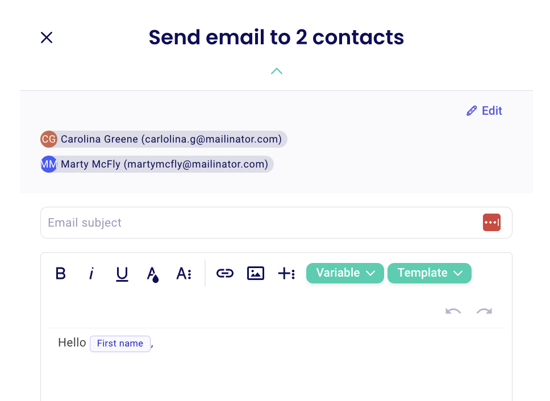 💡 You can add a variable to your email address to make it more personal! Click on Variable and select the variable you would like to add to your text.

➡️ Test your Email:
To make sure that everything looks correct in your email, click on test at the very bottom of your page. This will send a test email to your account email!

➡️ Save a draft of your email:
To save a draft of your email, simply close the email editing window. Your email will automatically be saved into your drafts. To view your draft emails, go to "Contacts" > "My Emails" in your dashboard and click on Drafts at the top.

➡️ Track your email
You can easily track the performance of your email from your dashboard. To do this, go to "Contacts" > "My Emails" in your dashboard and click on sent at the top. Click on the email whose performance you would like to see, and a window will open towards the right of your screen.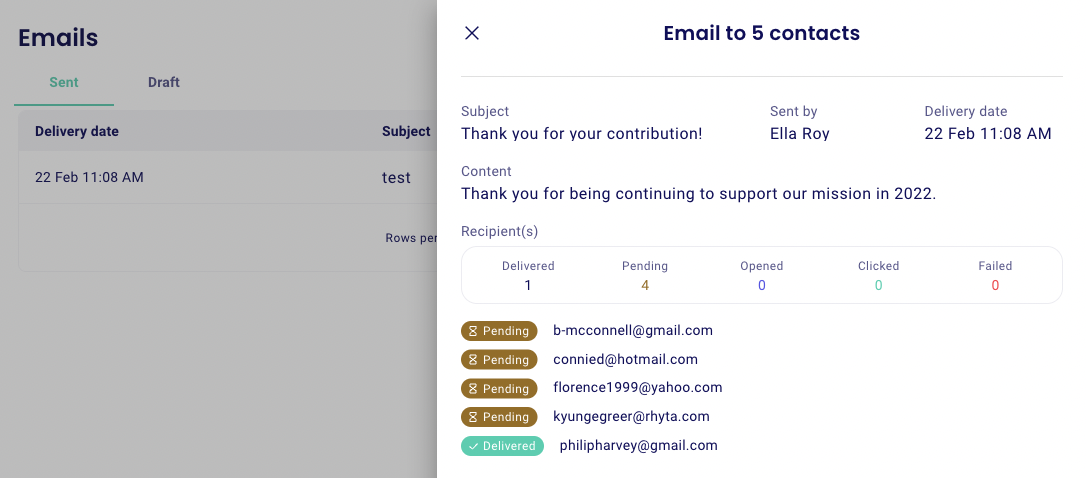 You'll be able to see how many emails were delivered, pending, opened, clicked, and how many failed to deliver.