Easily edit your monthly donation, update your credit card, or cancel your donation from your dashboard.
To make any changes to your monthly donation, you will first have to log in to your Zeffy account. If this is your first time logging in, you can go and click the link to activate your account in your most recent confirmation email from Zeffy (you will find the link at the top). If you already have an account, you can simply log-in.
In your dashboard:
Once in your donor dashboard, you should see a list of all your most recent donations on Zeffy. To the right of your most recent monthly donation, click on "Manage."

A window will open towards the right with details of your transaction.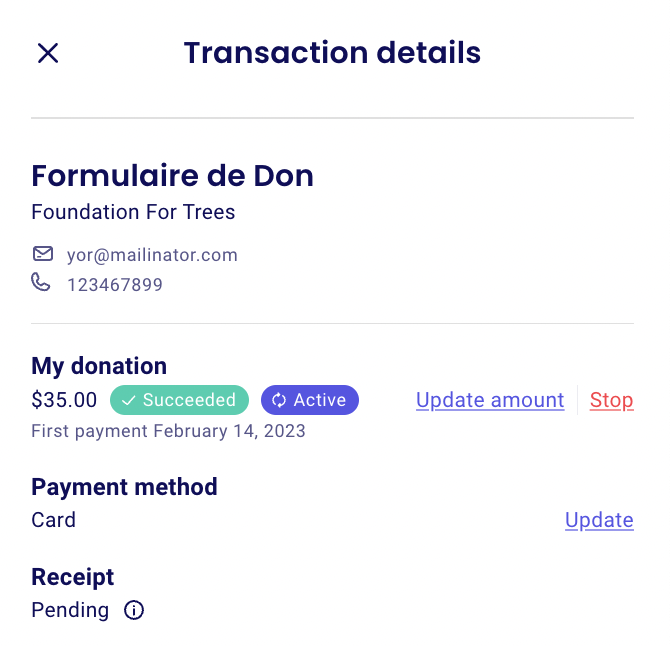 🖊️ To edit the amount of your monthly donation: click on "update amount." You will be able to enter the new amount that you would like to donate from your next payment onwards.
💳 To edit your credit card: click on "update" to the right of "payment method." A secure Stripe page will open where you will be able to enter your new credit card information.
❌ To cancel your monthly donation: click on the red "stop." This will cancel your recurring payment meaning you will no longer be charged for this donation.
Please note that updating the amount or canceling the donation can also be done by the organization you donate to. If you feel more comfortable, you can also reach out to them directly.