An easy workaround that will allow you to use Zeffy event forms to run an auction!
Although our platform doesn't have a dedicated auction feature, we've got you covered with a quick workaround that will allow you to create an auction-like experience on Zeffy.
Silent Auctions
Create an event form to list all of the items you're auctioning off. Make sure to set the price of each item to 0$.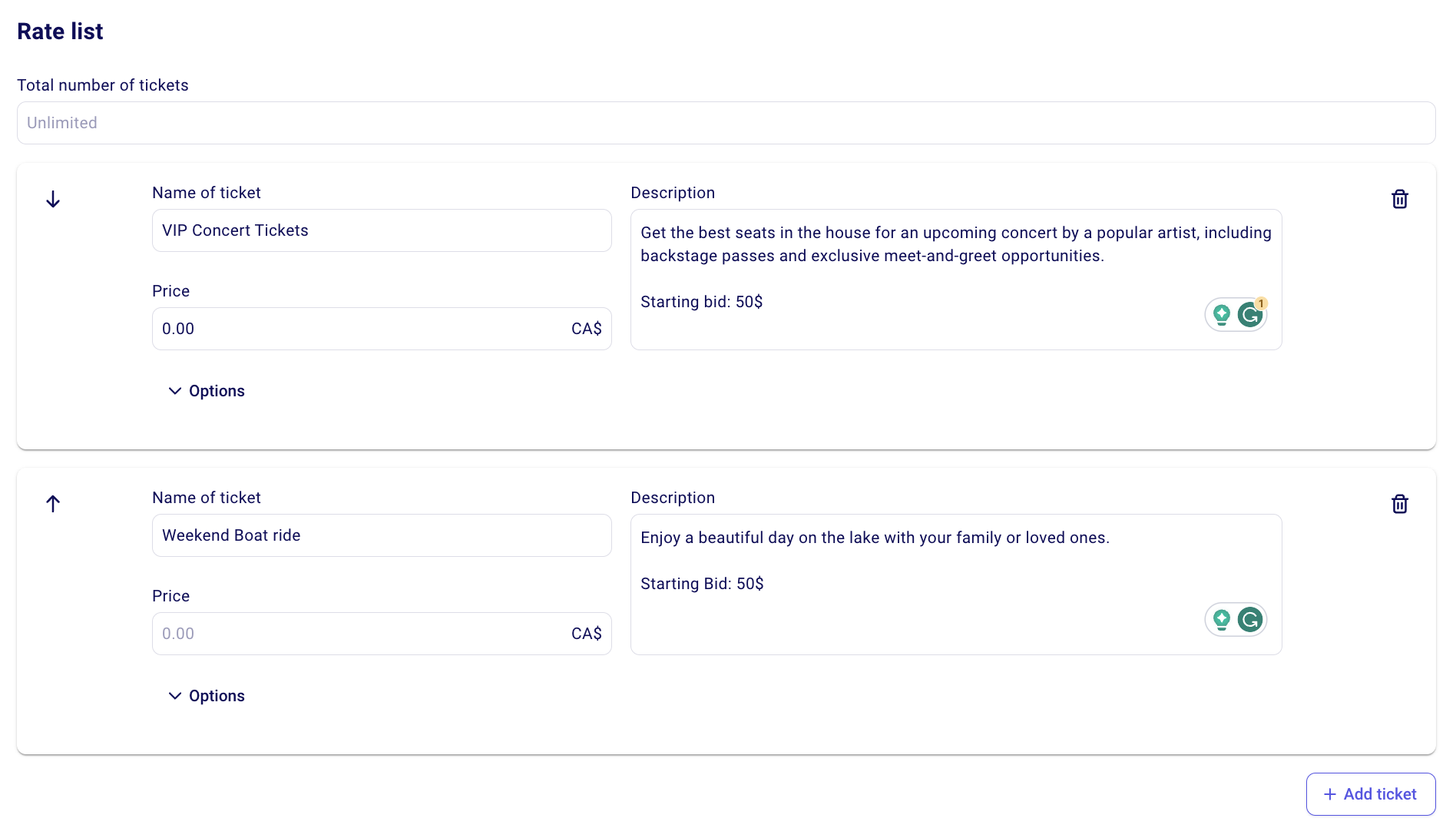 Add a custom question that asks people for their bids.

Because the price of the items is currently at 0$, individuals will simply be able to select the item they want to bid on, enter their bid and complete their bid.
➡️ When a bid comes in, you can go back and edit the description of the item to include the last bid amount. This is what it would look like on your form.

⚠️ Make sure to turn on your notification emails for your form. That way, you'll receive an email every time a new bid is placed. The notification email you receive will contain the bid amount.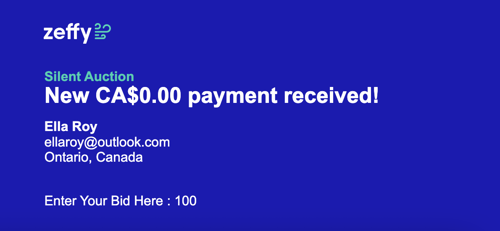 To learn how to turn on notifications for your form, take a look at the instructions here: Set up notifications for new purchases on Zeffy
Once the auction is closed, use the same form and simply adjust the prices of all items from 0$ to the final bid price, so that people can pay them online.
You can also add the buyer's name to the item name.

The person who won this item can then simply go ahead and pay for their item in Zeffy!
If you have any questions, please don't hesitate to reach out by clicking on the chat icon in the bottom right of this page or your dashboard.