Easily track and resend your donor's tax receipts from your Zeffy dashboard.
You can resend a confirmation email to your donor from your dashboard if they cannot find it.
This confirmation email will contain their tax receipt (if applicable). You can even resend this to a different email if your donor made a typo.
Log into your Zeffy dashboard on a computer.
Go to "donations" > "my donations."
Look for the donation in question and click on it.
A page will pop up with the option "resend the receipt" in the top right.
A pop-up will open asking you to confirm the email address. 🖊️ If your donor originally made a typo, you can correct the email address here before resending it.
This will resend the confirmation email to your donor or buyer. This confirmation email will include the tax receipt if applicable.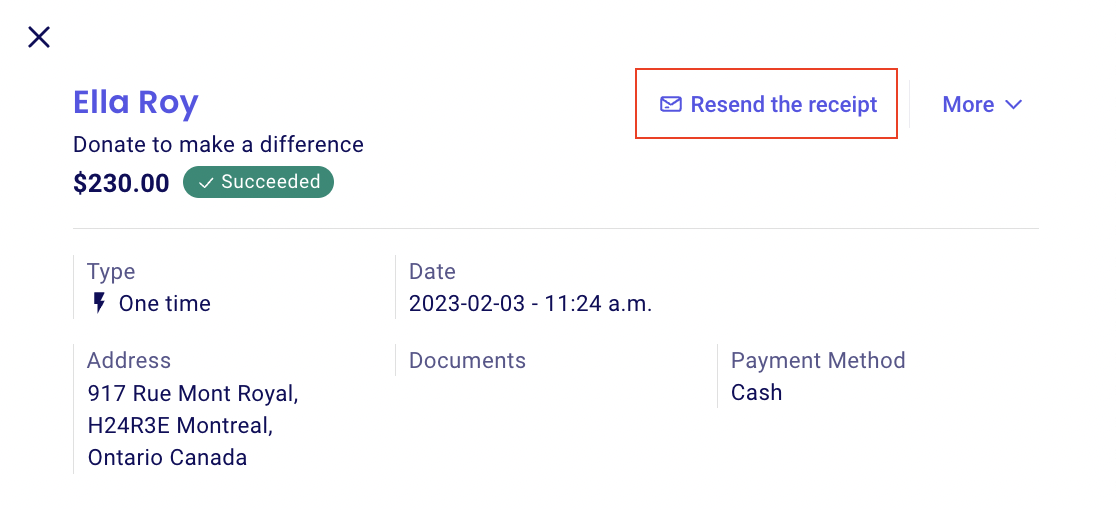 There is no way to check on the status of the email on your end but please note that it is always sent as soon as you confirm the email address that you want it sent to.